Plastic Injection Moulding
Plastic Injection Moulding Experts
Rogers Industries Group specializes in small, medium and large plastic injection mouldings for all types of plastics such as Polypropylenes, Nylons, Polyethylenes, ABS, and more. Our facilities include 15 computer controlled machines ranging in size from 100 to 1000 tonnes, giving us the ability to produce components up to 5 kg in weight in any sized production run.
Injection moulding is an advantageous process for manufacturing at scale. As production runs increase, economies of scale can be leveraged to reduce cost whilst maintaining consistency and quality in the manufacturing process. Applicable for numerous uses and industries, the range of plastic types and properties allow for a virtually endless list component specifications to be met.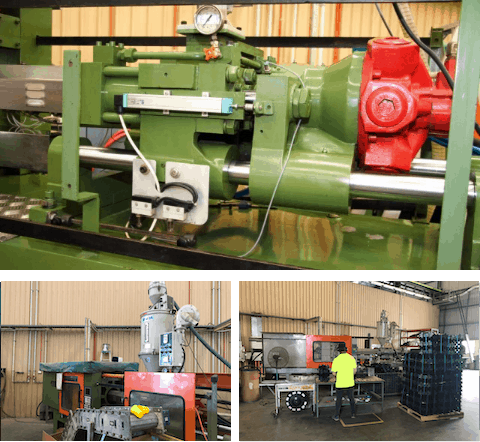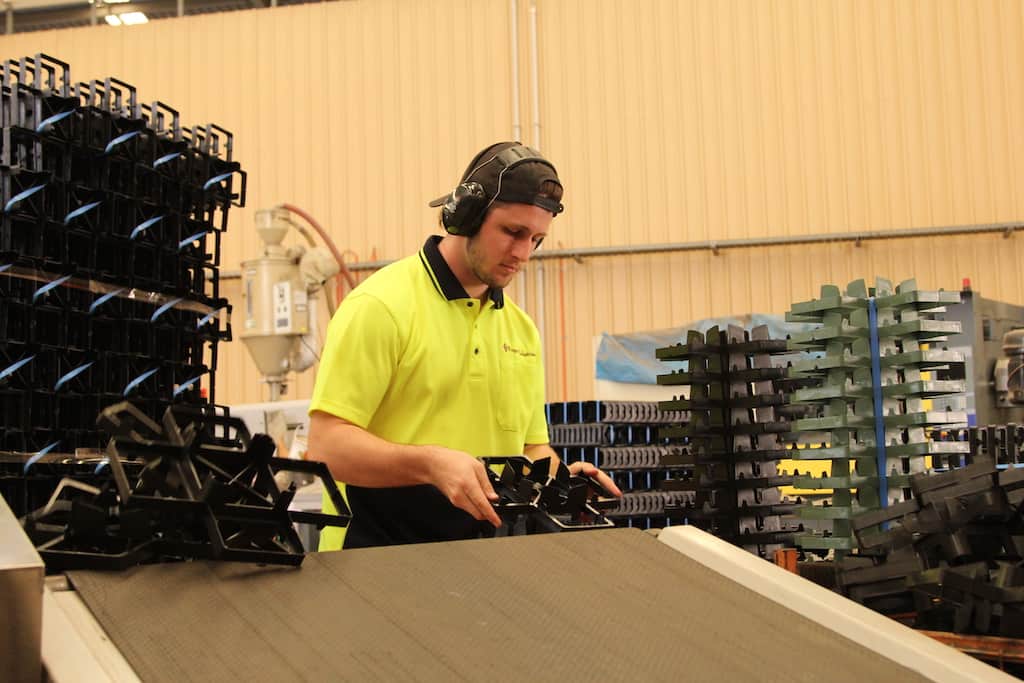 Our focus on quality assurance ensures that our production runs are free from rejects and arrive to our customers in a timely manner.
Rogers Industries Group supports a multitude of Injection Moulding machines for thermoplastic applications and has manufactured for numerous industries, including lighting, lawn mowers, automotive, fitness and more.
We work with our customers during each step of production to ensure the manufacturing process and material specifications meet our demanding requirements.
Don't settle for anything less than what your company deserves. Your products should be delivered to a high quality first time and within the timeframe promised.