Serving Australia for over 60 years
Plastic Injection Moulding & Aluminium Die Casting Specialists
We specialise in high-quality manufacturing backed by our expertise across injection moulding and die casting.
Why choose Rogers Industries Group?
With our unbeatable ability to scale and meet your requirements, our time-sensitive approach ensures that your product will always be on time and of high quality.
Our focus on Quality Assurance starts from our initial consultation through to individual product conformance via testing and reporting.
Post-Processing Capabilities
Our in-house services allow a product to be completely manufactured from start to finish on-site, which ensures quality control and lowers our customer's logistics.
In business since 1953, our expert and experienced team are the best in the business. There is little in our 67 years of experience that we haven't created.
The breadth of our manufacturing capability is remarkable, including die casting, plastic injection moulding, CNC machining and more.
Our on-site testing includes an aluminium spectrograph and a range of plastics stress testing machines designed to test product to its specifications.
In business since 1953, Rogers Industries Group specialises in manufacturing aluminium and plastic products to the highest quality. Through advanced design and manufacturing, we can customise tooling and machine setup to produce to detailed specifications.
Our commitment to our customers, quality and innovation has allowed us to become industry leaders in the Australian manufacturing market.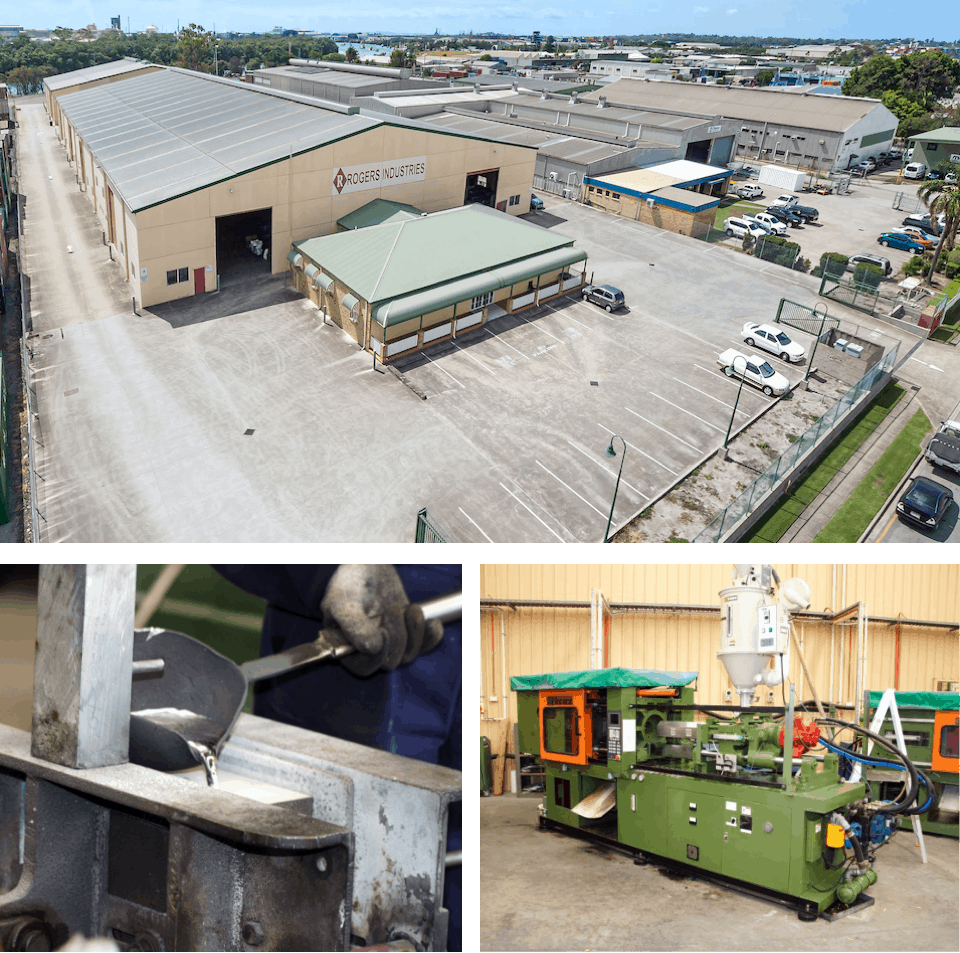 Being customer-focused, we are able to work with you during the design and manufacture processes to create innovative manufacturing solutions for your products. With a commitment to quality as well as cycle time, we will produce your products with a keen attention to quality to exceed your expectations every time.
Manufacturing can be challenging if you don't have the right partner. Rogers Industries takes the stress out of your business by ensuring products are delivered to a high quality every time within schedule.